I tested a NON expensive jacket and was surprised.
What is the easiest solution to any problem? Well, you make it somebody else's problem! My problem was the weather in Southern California being unpredictable this spring and none of my motorcycle jackets was good enough to ride with, my expensive leather jacket was too hot, my other expensive mesh jacket was too cold, so I needed a mid-season jacket but I didn't want to spend a fortune.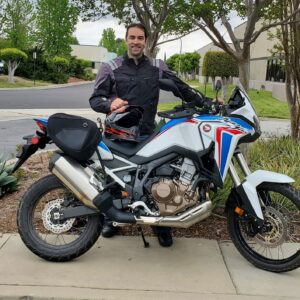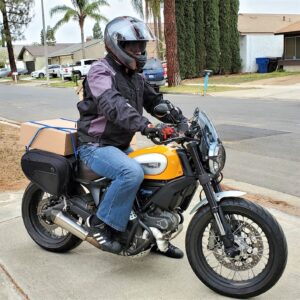 This is when I contacted the guys at Viking Cycle and passed my problem to them, since I was reviewing their Viking Axe Saddlebags, and they came up with the solution, the Viking Cycle Ironborn textile jacket, warm enough for cold mornings with the removable sleeveless liner and flowing a ton of air in the hot mid day sun with the multiple, zipped open vents.
Surprisingly enough I found myself preferring this jacket when I need something low key that doesn't make me look like a Power Ranger and protective enough not to worry while riding around.
On top of that I think it looks great!
The Viking Cycle Ironborne textile jacket turned out to be a great surprise, costs a fraction of my other jackets and I end up using it more, now, let's be real, I will not go to the race track with it, because that is not what the Ironborn is made for, the Viking Cycle Ironborn jacket is a technical yet casual textile jacket to ride your bike safely and in style.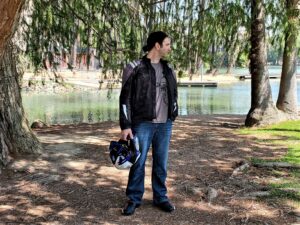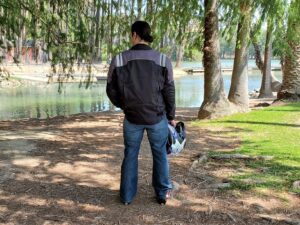 Let's take a look at what is this jacket made of.
The Ironborn is built with durable PU coated Cordura, is well protected with armor on elbows, shoulders, and there is a place holder for a back protector. The Ironborn has an ergonomic, reflective design with water resistant outer layer, a removable, sleeveless inner liner, reinforced elbows and adjustable side straps. Offering 2 external zippered pockets and one internal pocket, this durable biker jacket will easily store essential on-the-go items such as wallets, phones, glasses, etc. The jacket is a mid-season motorcycle jacket with high adjustability and a outstanding airflow system for ventilation. The jacket is extremely high quality with durable construction, easy-to-use pullers, and zippers. The Viking cycle Ironborn is one jacket that every rider should have in their closet.
Let's take a closet look at the Viking Cycle Ironborn textile jacket and see the main characteristics.
Unmentioned on the Viking Cycle description of this jacket is the adjustable sleeves size, via a 2 position strap, the industry standard short zipper inside for riding pants and the elastic leash sewn into the right pocket.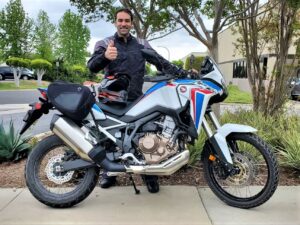 In the end I use the Ironborn a lot, it's well made, certainly up to the competition and best of all, you get a lot for the price. So, check them out at VikingCycle.com and you won't be disappointed.
https://www.vikingcycle.com/collections/mens-textile-motorcycle-jackets/products/viking-cycle-ironborn-black-motorcycle-textile-jacket-for-men
https://www.vikingcycle.com/collections/mens-motorcycle-jackets