I found some great soft side bags for my bikes.
When I sold my BMW F800GS, I soon realized that would take some time before I found the perfect replacement and I might have to go the summer without a touring motorcycle, so I rolled up my sleeves and started looking for an alternative that wouldn't break the bank.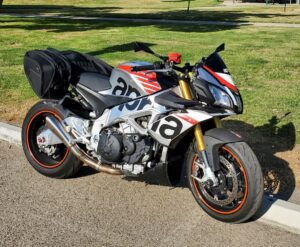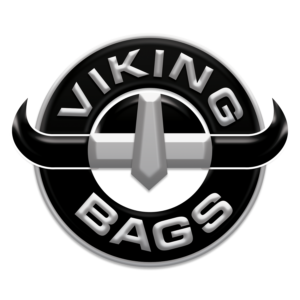 Luck wanted that the guys at Viking Bags got in contact with me and offer me the perfect solution. Their Viking Axe Medium Sportbike Saddlebags, those are semi soft panniers perfectly shaped to suite a sportbike, easy to put on and remove, expandable and very well built.
I ended up fitting the bags on a variety of bikes, from Sport to Cafe' to Adventure and to my surprise, they ended up working great with all of them in multiple occasions.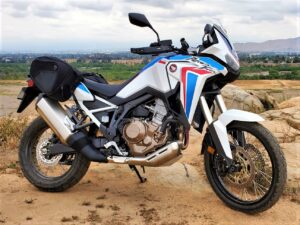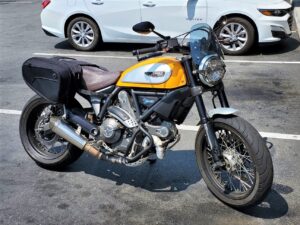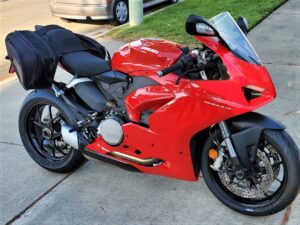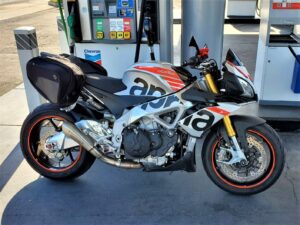 The installation of the Bags is very easy, they are provided with front and back straps to secure the bags to the motorcycle, it literally takes 5 minutes.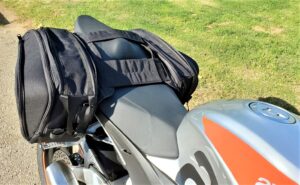 First put the Viking Bags Viking Axe medium sportbike saddlebags over the pillion seat and adjust the Velcro straps that that run across, most bikes do not have a square seat, so you can adjust the length of the cross straps to fit any shape seat you can think of, after that secure the front straps to the passenger pegs or another anchoring point, as long as it is part of the rear sub-frame and not the swing arm, if you secure them to something that is not stationary (the swing arm moves up and down comparatively to the rear sub-frame) they will loosen up when the bike starts going, at this point just secure the rear straps to the license plate holder or another sturdy point in the very back and you are all set and ready to go.
Let's take a closer look at the Viking Bags Viking Axe medium sportbike saddlebags and see the main characteristics.
Unbeknown to me Viking Bags and Viking cycle have been around for a while, but who are they, well, in their own word: "Viking Bags was conceived the same way almost every great idea is conceived; out of frustration with the current state of things & out of a desire to change things for the better. In our case, the frustration was with the sub-par motorcycle luggage in the market at that time. Our desire was to create something that was just as beautiful as it was useful. Thus began the journey of a thousand miles. One pile of carefully chosen leather and one extensively thought-out saddlebag design at a time. Ever since then, we have not looked back. To this day, we only look back only to gain inspiration from our original spark."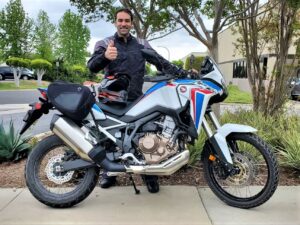 In the end I use the Viking AXE bags a lot, they are well made, certainly up to the competition and best of all, you get a lot for the price. So, check them out at VikingBags.com and you won't be disappointed.
https://www.vikingbags.com/vikingbags-axe-medium-motorcycle-backpack
https://www.vikingbags.com/motorcycle-sissy-bar-bags.htm
https://www.vikingbags.com/motorcycle-saddlebags.htm